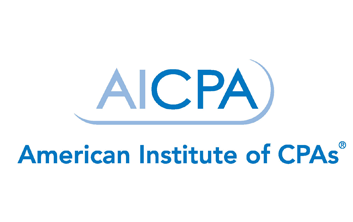 American Institute of CPA's
Services Provided
Data Transformation
Big Data
Charting
Dynamic Infographic
Political Education
View Website
The American Institute of CPAs (AICPA) is the world's largest member association representing the accounting profession, with more than 400,000 members in 145 countries, and a history of serving the public interest since 1887. AICPA members represent many areas of practice, including business and industry, public practice, government, education and consulting.
The Problem
AICPA had an ambitious goal, to provide a tax comparison for every county in the United States. The goal was to provide a way to show the average American how complicated tax law was and how valuable the advice of a CPA could be, in a way that was simple and quick. The main problem was that taxes in every county are calculated differently, there is no standard data repository for determining taxes for real estate, alcohol, school district or even utility costs. AICPA had never attempted to collect this type of data before, especially not with a deadline of only a few months.
The Solution
Switchbox coordinated the efforts for both design and data gathering with a group of approved CPA's. Our team worked closely with the marketing and IT staff at AICPA to build a secure portal that was easy to use and also visually engaging for their target audience. After many rounds of data audits and tax calculation validation the site was launched on time and on budget for their anniversary celebration. The site was also so well received that AICPA has engaged Switchbox to refresh the data each year since it was originally deployed.
The Results
Switchbox hit the time frame ahead of schedule and within the original budget despite a few hurdles. A new website was developed to house the online calculator instead of the original intention of making it a sub-page of a larger site. The project ended up being so successful that AICPA updated it the following year with new tax date to keep interest in the project going.