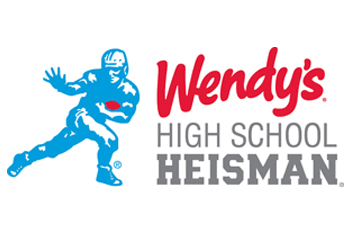 Wendy's High School Heisman
Services Provided
Workflow Management
Data Integration
Custom Reporting
Load Testing
View Website
Since 1994, Wendy's High School Heisman has honored more than 600,000 of the nation's most esteemed high school seniors in partnership with the Heisman Memorial Trophy®. Like The Heisman Memorial Trophy, Wendy's believes in the pursuit of athletic and academic excellence with integrity. Every year, Wendy's High School Heisman and The Heisman Trophy Trust team up to recognize more than 5,000 of the best high school seniors and rewards $120,000 to schools across the country. The culmination of this process takes place in December in conjunction with the National Heisman Memorial Trophy presentation during Heisman Weekend in New York City.
The Problem
Each year the Wendy's High School Heisman attracts more then 100,000 applicants from around the country. As each wave of winners are announced students, friends, parents, and school officials perform millions of searches within a few hours of each other. This places an incredible load on both the web and database servers. Prior companies were not able to keep the website up during these high load times so Wendy's turned to the development team at Switchbox to keep their site up and running during this period.
The design team at Rattleback also needed a web development company capable of supporting and updating the website throughout the several months of national marketing. The design team at Rattleback and the developers at Switchbox work together constantly to update winners, change photography as finalist are filmed and then to ultimately announce the award winners in real time during the award ceremony in New York.
The Solution
A custom cloud based hosting solution was built and is managed personally by the team at Switchbox during the heavy traffic times. While WordPress was chosen as the core CMS platform for the marketing site a fully custom web application provides all the searching, reporting, and aggregating of applicants. This web application allows for a more secure environment for storing award winners and other private information. Switchbox also worked to achieve security for the student data which is covered by COPPA and FERPA security requirements. Switchbox also works with the internal IT team and other IT vendors through the process and servers as the technical liason for the web platform.
The Results
The website has performed flawlessly since Switchbox took over the build and maintenance of the site. The team at Rattleback has been able to maintain a high level of quality and response time to the needs of an ever changing marketing effort and the award ceremony continues to grow in reach and popularity. Wendy's was so pleased with the teams success they flew the development team from Switchbox out to New York for the most recent award ceremony.
Thanks to everyone at Wendy's for making such a huge positive impact on the lives of high school students around the country.